Welcome to SherpaGuides.com

Designed and Edited by Lenz, Inc, Decatur, Georgia
---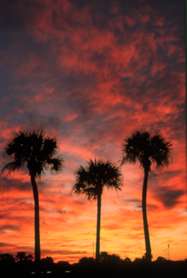 Sherpa Guides showcases an online collection of guidebooks produced by Lenz Marketing. Visitors to this Web site will find a wide range of information on historic resources, outdoor activities, and even lodging and restaurants. When the site is finished, there will be more than 3 million words, 1,000 maps, 1,000 illustrations, and much more.
Guides currently online include the following:
Southeast

Florida
Georgia

Georgia Highroad Guides:
Natural Georgia Series:

North Carolina

North Carolina Highroad Guides:

Tennessee

Tennessee Highroad Guide:

Virginia

Virginia Highroad Guides:

West

California

California Highroad Guides:
At each of the above Sherpa Guide's home page there are two ways to find information: the expandable content map and using the Sherpa search engine above.
By publishing these books on the web, Sherpa Guides hopes to gain exposure for the books while spreading the gospel of conservation and historic preservation.
We also hope to attract book buyers, who will in turn support the activities of publishers who care about these issues. So if the Web site wears you out, the content is also available in dead trees (book) form for those who may want to carry it with them on the hiking trails, beaches, campsites, or historic sites. Or just admire it on their coffee table. Here's a complete list of Highroad Guides in Print.
Initially, we are posting information from the guidebooks we've produced for Georgia. Over time, we will be posting content we've created for other states. We have nearly 2,000 pages of information posted on this site. Thank you for your support of Sherpa Guides!
---