Calvert County
With just 213 square miles on a peninsula sandwiched between the Chesapeake Bay to the east and the Patuxent River to the west, Calvert County is Marylandís smallest county. Many come here for the excellent opportunities for fishing, crabbing, and enjoying the sandy beaches. The countiesí parks, preserves, museums, and harbors also offer visitors many options for learning about and enjoying the natural and human history of the area.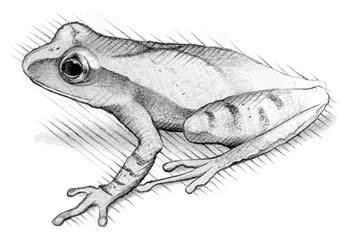 For more information: Calvert County Department of Economic Development, Courthouse, Prince Frederick, MD 20678. Phone (800) 331-9771 or (410) 535-4583. Web site www.co.cal.md.us/cced. E-mail [email protected]
Calvert County Chamber of Commerce, phone (410) 535-2577.
Visitor Information Centers
Two information centers have helpful staff, maps, brochures, and restrooms:
Fairview Information Center (northern Calvert County), 8120 Southern Maryland Boulevard, Route 4, Owings, MD 20736. Phone (410) 257-5381 or (410) 257-0801.
Solomons Information Center (southern Calvert County), MD 2/4 (across from the Calvert Marine Museum), Solomons, MD 20688. Phone (410) 326-6027.
Solomons Island Area
[Fig. 11] Solomons Island is a major yachting center at the mouth of the Patuxent River. Situated on a peninsula on the western shore of southern Calvert County, the town of Solomons has quaint harbors where colorful yachts bobbing in their slips become subject matter on many a roll of film. Boaters may be attracted to the harbor for the services a good marina can provide, but Solomons also offers gift shops, antique shops, museums, a seafood market, seafood restaurants overlooking the water, and a boardwalk on the Patuxent with modern public restrooms.Nightlife is available on the island, especially on weekends during the tourist season, at several restaurants and bars grouped together on the main thoroughfare. Sip cocktails in the open air at the Polynesian-style Tiki Bar (410-326-4075), or sample the excellent crabcakes at Bowenís Inn (410-326-9880) while enjoying a live band. The Rhumbline Inn (410-326-3261) features a sports lounge and dance club.Entertainment is available Wednesdays through Saturdays at the Naughty Gull Restaurant and Pub (410-326-GULL). Catamarans Seafood and Steaks (410-326-8399) often has a DJ or live band. A popular spot for young people is Solomonís Pier Restaurant (410-326-2424).Charter captains offer cruise boats and fishing excursions from the protected harbors (see Appendix A). The Southern Maryland Sailing Association sponsors many racing events, including the Screwpile Lighthouse Challenge held here in mid-July.On the tip of the island is the University of Marylandís Chesapeake Biological Laboratory Visitors Center, open from 10 to 4 Tuesdays through Sundays. Friendly staff members invite visitors to learn more about the ecology and natural resources of the Chesapeake Bay. The laboratory is part of the universityís Center for Environmental Science, which is housed in 14 nearby buildings. Some of these old "company houses" lining Farren Avenue and Williams Street once housed shuckers and canners of the Isaac Solomon Oyster Packing Company.The coves of Solomons Island provided protection during the War of 1812 when Commodore Joshua Barney sailed a flotilla here to launch an attack on British boats that had come into the Chesapeake Bay.Despite the modern yachts and many gift shops, the village retains some of its past character from when Isaac Solomonís Oyster Packing Facility was in its heyday in the 1800s. In the 1800s, local shipyards built schooners and sloops but are best known for the "bugeye," forerunner of the graceful and legendary skipjack. Examples of both the bugeye and skipjack are on display at the Calvert Marine Museum.
For more information: Calvert County Department of Economic Development, Courthouse, Prince Frederick, MD 20678. Phone (800) 331-9771 or (410) 535-4583.
Solomons Information Center, MD 2/4 (across from the Calvert Marine Museum), Solomons, MD 20688. Phone (410) 326-6027.Chesapeake Biological Laboratory Visitors Center, PO Box 38, Solomons, MD 20688. Phone (410) 326-7232.Southern Maryland Sailing Association, phone (410) 326-4364 or (310) 862-3100.
Calvert Marine Museum
[Fig. 11(10)] The incredibly complex workings of an estuary are creatively demonstrated at the Calvert Marine Museum. Exhibits designed to intrigue both children and adults interpret the marine paleontology of Calvert Cliffs and the estuarine biology of the Patuxent River and Chesapeake Bay. A 15-tank "Estuarine" provides a close-up view of underwater life that results when salt water and fresh water mix. A Discovery Room with a "please touch" policy invites children to dig for fossils, look through microscopes, build model sailboats, and try on costumes.Outside the main exhibition hall, visitors can watch river otters at play, meander along a boardwalk through a re-created living salt marsh, visit the Lore Oyster House, and see traditional Chesapeake Bay log canoes, Smith Island crab scrapes, and dead-rise workboats.Also part of the museum complex open to the public is the restored cottage-style Drum Point Lighthouse. The original prefabricated structure was built in 33 days in 1883 at the confluence of the bay and the Patuxent River at a cost of $25,000, decommissioned in 1962, and moved to the museum grounds in 1975. The Drum Point Light is one of just three remaining screwpile lighthouses out of 45 that were built on the Chesapeake and is listed in the National Register of Historic Places.A one-hour cruise from the museum harbor aboard the bugeye William B. Tennison offers views of the busy Solomons inner harbor, the Chesapeake Biological Laboratory, and the Patuxent River estuary. Built in 1899, the Tennison is the oldest Coast Guard-licensed passenger vessel on the Chesapeake Bay and has been called the third oldest in the country. Made of nine logs, the bugeye or buyboat was originally a sailing craft used in the oyster industry, but it was converted to power in the early 1900s.
Directions: Located at Solomons on the east side of MD 2/4.
Activities: Museum tour, explore lighthouse, harbor cruise.
Facilities: Marine museum, marsh boardwalk, restored lighthouse, cruise boat, restrooms.
Dates: Museum open daily 10 to 5, closed New Yearís Day, Thanksgiving, and Christmas. Cruises offered May through Oct., Wednesday through Sunday, 2 p.m.; there is an additional cruise at 12:30 p.m. Saturday and Sunday, July through Aug.
Fees: Entrance fee (nominal), cruise boat fee.
For more information: Calvert Marine Museum, PO Box 97, Solomons, MD 20688. Phone (410) 326-2042.
Annmarie Garden
[Fig. 11(11)] Just north of Solomons Island is Annmarie Garden, where nature and sculpted gardens intermingle along quiet walkways bordering St. Johnís Creek. The garden was the inspiration of Francis L. Koenig, who named it for his wife and donated it to the county in appreciation of the many enjoyable years he spent in the area. One of the gardenís highlights is an impressive sculpture of a Chesapeake Bay waterman called Tribute to the Oyster Tonger.Enjoy the serendipitous discovery, one by one, of the gardenís 12 benches created by an artist with the help of Calvert Countyís elementary students. Inlaid ceramic tiles on the bench seats depict Southern Marylandís native plants such as bloodroot, dogwood, loblolly pine, pawpaw, and rose mallow. The garden gateway is a piece of art itself, constructed with 7 tons of ceramics in 630 colorful pieces. Development of the garden is ongoing as donations and funding allow.
Directions: From the east side of Governor Johnson Memorial Bridge at Solomons, go north 1.5 miles on MD 2/4. Turn right on Dowell Road. The garden entrance is less than a mile down on the left.
Dates: Open 10 to 4 daily, year-round.
Fees: None.
For more information: Annmarie Garden, 175 Main Street, Prince Frederick, MD 20678. Phone (410) 326-4640.
Cove Point Lighthouse
[Fig. 11(12)] Built in 1828, Cove Point Lighthouse is about 4.5 miles north of Solomons off MD 2/4 at the eastern end of MD 497 (Cove Point Road.) The brick tower can be seen from a gate, but it is not open to the public.
Calvert Cliffs
The Cliffs of Calvert must have been an impressive sight when Capt. John Smith first sailed up the Chesapeake Bay in 1608. For 30 miles these marvelous cliffs are exposed along the western shore of the bay in southern Calvert County. The cliffs were formed during the Miocene Era, when the land was covered with warm, shallow seas. As marine animals died, their remains built up on the bottom of the sea, layer after layer. Over the millennia, the waters receded. Wave and sand action began to erode the sedimentary layers. As soil and sand washed away, fossils from marine vertebrates and bivalves that existed 10 to 20 million years ago were again exposed to sunlight.Travelers have several opportunities along MD 2/4 to view the imposing cliffs or learn about their natural and human history. Two of these are at Calvert Cliffs State Park and Flag Ponds Nature Park. Cove Point Lighthouse and Coast Guard Station is at the southern end of the cliffs. The lighthouse has not been open to the public, but it is being given to the Calvert Marine Museum and may be open in the future.
Calvert Cliffs State Park
[Fig. 11(13)] Today, many visitors come to Calvert Cliffs State Park to take a 2-mile (round-trip) hike to the beach adjacent to the cliffs to strain wet sand for teeth of ancient sharks, crocodiles, and dolphins, or to search the shifting sands for oyster shells, clam shells, or any of 600 species of fossils that have been identified. The 45-minute walk to the beach along the Red Trail has its own rewards. Also, the cliffs are as remarkable as when Indians and early settlers viewed them. No climbing on the steep slopes is allowed because of the danger of slides, but the cliffs can be seen from the beach or from a boat.A family graveyard inside the park contains the remains of Basil Dixon, a Quaker and physician dating from 1812. His descendants live across the waters in Talbot County on the Eastern Shore. Before Dixonís time, details of ownership are sketchy, although historians believe the park property was part of a land grant by the King of England in the late 1600s. A courthouse fire that burned county records in the mid-1800s makes it impossible to know for sure.At the parking lot are a picnic area, a recycled tire playground, and a 1-acre fishing pond that contains bass, bluegill, and catfish. Saltwater anglers can also carry gear to the beach to try for spot, croaker, and bluefish. A pavilion is available for rent and a camping area for organized youth groups may also be reserved.During the summer, park rangers conduct guided nature walks, show fossils from the cliffs, and explain the interesting natural history of Calvert Cliffs. Much of the maintenance of the park is carried on by volunteers from The Friends of Calvert Cliffs State Park who stepped in to help when budget cuts threatened the continuing operation of the facility.Those who like to travel with the family dog should plan ahead, as pets are not allowed in the park. Anyone who canít hike the 2-mile round trip to the cliffs may wish to visit nearby Flag Ponds Park, located about 3 miles north of the entrance to the state park.
Directions: From Prince Frederick in Calvert County, go south on MD 2/4 approximately 14 miles to the park entrance, on the left.
Activities: Hiking, fossil hunting, picnicking, freshwater and saltwater fishing, biking (service road only), youth group camping, seasonal hunting for rabbit, squirrel, and deer.
Facilities: Picnic tables and grills, 13 miles of hiking trails, pavilion (reservations required), fishing pond, recycled tire playground, youth group campground (reservations required), restrooms.
Dates: Open 8 a.m. to sunset daily, year-round. The beach area closes at 5:30 p.m.
Fees: Entrance donation requested. There is a fee to reserve the picnic pavilion and a youth camping fee.
Closest town: Prince Frederick is 14 miles north; Solomonís Island is 5 miles south.
For more information: Point Lookout State Park, PO Box 48, Scotland, MD 20687. Phone (301) 872-5688. Or contact Friends of Calvert Cliffs State Park, PO Box 1042, Lusby, MD 20656.
Hiking Trails at Calvert Cliffs State Park
Fourteen miles of trails named for the color of their blazes lead through woodlands, fields, and pine and hardwood forests, and provide the only access to the cliffs. A variety of loop hikes are possible by combining connecting trails. Hikers should carry their own water.The 1.8-mile Red Trail, which leads to the beach and cliffs, is the most used. The 3.7-mile (one-way) Orange Trail, which runs through hardwood forests, has a wooden walkway across a wet area and features heart-pumping climbs. It can be combined with the service road or the Red Trail for a loop of about 5 miles. Grover Creek runs beside the Orange Trail, then spreads out into a wooded marsh with beavers, muskrats, amphibians, reptiles, and wetland birds and plants. The 2.6-mile White Trail follows openings that serve as firebreaks. Mature beech trees, American holly, and mountain laurel are common along the path.The Silver Trail makes a 1.2-mile circuit off the Red Trail through a climax forest of oak and hickory. The 1.5-mile Yellow Trail and the 2.2-mile Blue Trail take off to the right as one path between the parking lot and the pond bridge. The Yellow Trail breaks off to the left, passes through a pine forest and field, crosses Grayís Creek, and reconnects with the Red Trail. The Blue Trail meanders into a wooded marsh, then returns to the Red Trail.Horses are allowed on the Red, Yellow, or Blue trails (except during hunting season) and bicycles are restricted to the service road. Some trails are closed during hunting season.The variety of habitats, including fields, freshwater ponds, dry woods, freshwater wooded marsh, tidal wetlands, saltwater marsh, and sandy beach is home to a wide range of plant and animal life. Besides the white-tailed deer, wild turkey, gray squirrel and raccoon that inhabit most eastern forests, you may also see frogs such as the bullfrog (Rana catesbeiana), green treefrog (Hyla cinerea), gray treefrog (Hyla chrysoscelis), southern leopard frog (Rana sphenocephala), and spring peeper (Hyla crucifer). Other amphibians identified at Calvert Cliffs include the tiny broadhead skink (Eumeces laticeps), five-lined skink (Eumeces fasciatus), and red salamander (Pseudotriton ruber). The Red Trail has some of the wettest areas, making it one of the best places to spot these amphibians.Freshwater marshes such as those at Calvert Cliffs typically produce more variety of plants than saltwater marshes. Some plants are adapted to growing in water at varying depths while others grow only along the damp edges. The arrow arum (Peltandra virginica), with its large arrow-shaped leaves, is one that sprouts from beneath the surface. Visitors to the park in late spring or early summer will see stalks of white flowers, while those who come later will see the green berries that form after the bloom, causing the stalk to droop. Look for this plant on the lower Red Trail and lower Orange Trail.Among the great variety of plants that thrive in freshwater marsh habitats is the coast pepperbush (Clethra alnifolia), a deciduous member of the heath family This shrub produces dense spikes of small, bell-shaped white flowers from July through September.An abundance of bird life accompanies the wide variety of plants in freshwater marshes. Several gulls, including the great-black-backed gull (Larus marinus), herring gull (Larus argentatus), laughing gull (Larus atracilla), and ring-billed gull (Larus delawarensis) are found here. Owls that lend their haunting calls to the woodland night are the great horned owl (Bubo virginianus), screech owl (Otus asio), and barred owl (Strix varia).Long-legged birds such as the great blue heron (Ardea herodias), snowy egret (Egretta thula), and green-backed heron (Butorides striatus) wade the shallows in search of a meal. Keeping birds, small mammals, and rodents alert are such predators of the marshes and woodlands as the osprey or fish hawk (Pandion haliaetus), Cooperís hawk (Accipiter cooperii), sharp-shinned hawk (Accipiter striatus), sparrow hawk or kestrel (Falco sparverius), red-tailed hawk (Buteo jamaicensis), and red-shouldered hawk (Buteo lineatus). Cliff swallows (Petrochelidon pyrrhonota) wheel and turn as they chase insects above the steep bluffs.
The Red Trail.
A 1.8-mile (one-way) walk along this path takes visitors from the parking lot to the cliffs and beach on the Chesapeake Bay. A boardwalk at the beginning crosses the marshy edge of a 1-acre fishing pond lined with wetland vegetation, black willow, mimosa, and alder. Past the pond, the hard-packed sandy trail temporarily coincides with a wide service road where large tulip poplar, oak, shagbark hickory, and scrub pine shade an understory that includes mountain laurel, deerberry, and pawpaw. A huge chestnut oak leans across the path here. After the trail leaves the service road, it leads by a beaver dam and large freshwater marsh before it ends at a sandy beach on the Chesapeake Bay. Fossil-laden Calvert Cliffs are in full view from the beach.
Trail: 1.8-mile walk (one-way) to beach and view of cliffs; 3.6-mile round trip.
Degree of difficulty: Moderate, with uphill climb from the beach on the return trip.
Flag Ponds Nature Park
[Fig. 11(14)] An ever-changing variety of habitats at Flag Ponds Nature Park highlights the protean nature of the Chesapeake Bay estuary. Over the years, nature has repeatedly sculpted the streams, wetlands, cliffs, and sands. Today, boardwalks and observation platforms give the visitor access to two freshwater ponds. The sandy beach with its view of Calvert Cliffs is only 0.5 mile from the parking lot. A pier off the beach brings anglers above waters that hold spot, croaker, flounder, trout, and other saltwater species.Longer trails and boardwalks invite exploration of the parkís wetlands and woods. Wild turkeys, red foxes, white-tailed deer, river otters, and muskrats inhabit the forests. Wildflowers found here include the blue flag iris (Iris versicolor), which gave the park its name. Those familiar with the tall bearded iris that grows from a bulb in many domestic gardens will recognize this small, delicate member of the same family. Iris versicolor opens its violet-blue petals in summer, adding color to the parkís moist areas. Rose mallow (Hibiscus palustris), another species that favors coastal marshes, also blooms in summer. A spring bloomer to look for in the park woodlands is columbine (Aqualegia canadensis), with its nodding red tubular flowers and protruding yellow stamens. Ruby-throated hummingbirds seek out the columbine for its nectar.A shanty called Buoy Hotel, one of three such shanties that housed fishermen in the early 1900s, remains on the property, housing an exhibit on the former pound-net fishery for croaker, trout, and herring.This park provides a pleasant alternative for those who canít hike the Calvert Cliffs State Park trails because they have a pet (not permitted at the state park) or donít have time. Leashed pets are allowed here and the beach is accessible without a long hike. Beach parking is available for the handicapped.
Directions: From Prince Frederick, go south 10 miles on MD 2/4 and look for the entrance sign on the left.
Activities: Hiking, picnicking, fishing, fossil hunting on beach.
Facilities: Hiking trails, wetlands boardwalk and observation platform, picnic tables and grills, two ponds, fishing pier, visitor center, exhibits, restrooms.
Dates: Open 9 to 6 Monday through Friday and 9 to 8 on weekends Memorial Day through Labor Day; open 9 to 6 on weekends only for the remainder of year.
Fees: There is an entrance fee.
Closest town: Prince Frederick is 10 miles north.
For more information: Flag Ponds Nature Park, Calvert County Courthouse, Prince Frederick, MD 20678. Phone (410) 586-1477 or (410) 535-5327.
Jefferson Patterson Park and Museum
[Fig. 11(16)] The human history of the Chesapeake Bay area is under scrutiny by the experts at Jefferson Patterson Park and Museum. Located on 544 scenic acres on Calvert Countyís southwestern border with the Patuxent River, this state museum of history and archeology is studying 70 archeological sites with evidence of human habitation over the past 9,000 years.The staff of the museum makes concerted efforts to share their finds with the public and even to involve the public in their work. For instance, in the summer of 1998, volunteers joined archeologists in the survey and excavation of a colonial house site dating to the 1690s. In addition to changing exhibits, the parkís visitor center features a permanent exhibit called "12,000 Years in the Chesapeake: An Archaeological Story." A Discovery Room at the visitor center invites hands-on exploration by children. Listed on the National Register of Historic Places, the property also has a Woodland Nature Trail and Riverside Archeology Trail. Pets are allowed on leashes.Also on the museum grounds is the 23,000-square-foot state-of-the-art facility of the Academy of Natural Sciencesí Estuarine Research Center. Free public tours of the Facilitiesóincluding butterfly, hummingbird, and wildlife gardens and changing art exhibitsóare available by appointment from 9 to 11 a.m. on the first Friday of each month. Group tours can also be arranged. The center is closed on legal holidays.
Directions: From Prince Frederick, go about 3 miles south on MD 4. Turn right on MD 264 (Broomes Island Road) and go 2 miles. Turn left on MD 265 (Mackall Road) and drive 6 miles to the museum entrance on the right. For the Academy of Natural Sciencesí Estuarine Research Center, after turning into the park entrance, follow the park road to a T intersection and turn left. Go through the first parking lot to a brick building on the right.
Activities: Touring visitor center, picnicking, hiking.
Facilities: Visitor center, cultural exhibits, family Discovery Room, gift shop, restrooms, nature trail, archaeology trail, picnic area and pavilion.
Dates: Open to the public 10 to 5, Wednesday through Sunday, Apr. 15 through Oct. 15.
Fees: None, except for a fee for group use of pavilion.
Closest town: Prince Frederick is 11 miles northeast.
For more information: Jefferson Patterson Park and Museum, 10515 Mackall Road, St. Leonard, MD 20685. Phone (410) 586-8500. Pavilion rental, phone (410) 586-8501; volunteer opportunities and historic preservation information, phone (410) 586-8555. Academy of Natural Sciencesí Estuarine Research Center, 10545 Mackall Road, St. Leonard, MD 20685. Phone (410) 586-9700. E-mail [email protected]
One Room Schoolhouse
[Fig. 11(17)] Not far from Battle Creek Cypress Swamp is Port Republic School Number 7, restored by the Calvert Retired Teachers Association to its appearance in the early 1900s. Here children sat at wooden desks, learning from their McGuffy Readers and writing their lessons on wooden slates. The schoolhouse sits in a shady grove on the grounds of Christ Church in Port Republic on MD 264 (Broomes Island Road), and it is open to the public from 2 to 4 p.m. on Sundays during summer months.
For more information: One Room Schoolhouse, 2416 Azalea Road, Port Republic, MD 20676. Phone (410) 586-0482 or (410) 586-0109.
Chesapeake Beach Railway Museum
[Fig. 11(18)] In the northeastern corner of the county are North Beach and Chesapeake Beach, two communities that were the center of a thriving resort in the early 1900. The Chesapeake Beach Railway Museum, located in a train station remaining from that time, provides a look back in time to the days when steam engines carried people from Washington, DC, and Baltimore, Maryland, to the bayside resort. The museum, located on MD 261 in Chesapeake Beach, is open from 1 to 4 p.m. daily, May to September, and on weekends, April and October. Admission is free.
For more information: Chesapeake Beach Railway Museum, 4155 Mearís Avenue, PO Box 783, Chesapeake Beach, MD 20732. Phone (410) 257-3892.
Battle Creek Cypress Swamp Sanctuary
[Fig. 11(19)] Step into the mysterious dimness of this cypress swamp and the hurried pace of the outside world is shed as water from a cypress knee. Battle Creek Cypress Swamp Sanctuary is best known as the countryís northernmost refuge of the baldcypress (Taxodium distichum). The Nature Conservancy acquired the 100-acre preserve in 1957 and Calvert County built a 0.25-mile boardwalk through the swamp. Today, children ask about the strange "knees" of the baldcypress roots that emerge from the calm, brackish water along the self-guided nature walk. Fossilized knees, cones, and stumps have been preserved in clay beds that date back 100,000 yearsóa time when cypress swamps were common and wooly mammoths lumbered over the land.Adults admiring the present-day trees that soar to 100 feet above the water wonder why cypress trees found a home in the Battle Creek stream valley 5,000 to 15,000 years ago when the Pleistocene glaciers retreated, but not in other stream valleys of Southern Maryland. The question is one that scientists are still trying to answer. Whatever the reason, todayís Southern Maryland baldcypress trees are thought to be descended from those ancient swamps.But the swamp has other interesting features besides its impressive cypresses. The damp habitat is ideal for muskrats, frogs, salamanders, reptiles, and many varieties of insects. The rich vegetation is an excellent example of a coastal plain swamp. Some aquatic plants grow from beneath the water. Sweetgum, ash, spicebush, and southern arrowwood are found in the moist areas of Battle Creek Cypress Swamp. Arrowood is a Viburnum that was used by the Indians because its strong, straight, symmetrical branches made excellent arrows. The southern arrowwood (Viburnum dentatum) has egg-shaped to round, coarse-toothed leaves and is distinguished from other arrowwoods by the velvety hairs on its twigs.On the ridges of the stream valley are trees more characteristic of drier areas, including the tulip tree (yellow poplar), mountain laurel, and Virginia or scrub pine. In the transition area between wet and dry habitat, such animals as white-tailed deer, red fox, raccoon, and opossum may leave tracks that give away their presence. Observant hikers occasionally come across an owl casting. These cylindrical packages of fur, teeth, and bones may resemble a cocoon but are actually the undigested parts of an owlís last meal.Early morning is an excellent time for bird-watching any time of year on both the swamp boardwalk and on an upland trail. Woodpeckers give notice that mating season has arrived by seeking out the most resonant hollow tree for a noisemaker. Spring and summer birders have identified breeding warblers including the Kentucky, worm-eating, prothonotary, parula, and hooded varieties. Fall warblers search the canopy for insects or flit through the understory on their way south.A flower identification book is a help when spring-beauties (Claytonia), mayapples (Podophyllum), pink ladyís slippers (Cypripedium acaule), and violets (Violaceae) blanket the northern part of the swamp. Cardinal flowers (Lobelia cardinalis) color the damp edges with their late summer fire.A nature center expands on the natural and cultural heritage of Battle Creek. The Natural Resources Division of Calvert County also schedules outdoor Activities and programs throughout the year.
Directions: From MD 2/4, 2 miles south of Prince Frederick, go right (west) on MD 506 (Sixes Road). Drive about 1.8 miles and turn left on Grays Road. The sanctuary is 0.25 mile down on the right.
Activities: Hiking, guided tours for groups by reservation.
Facilities: Swamp and upland hiking trails, visitor center, restrooms.
Dates: Open Apr. through Sept., 10 to 5 Tuesday through Saturday, 1 to 5 Sunday; Oct. through Mar., 10 to 4:30 Tuesday through Saturday, 1 to 4:30 Sunday; closed Mondays, Thanksgiving, Christmas, and New Yearís Day.
Fees: None.
Closest town: Prince Frederick is 5 miles north.
For more information: Battle Creek Cypress Swamp Sanctuary, c/o Calvert County Courthouse, Prince Frederick, MD 20678. Phone (410) 535-5327.
Beaches and Recreation Areas in Calvert County
Calvert County has public beaches on the Chesapeake Bay at the communities of (south to north) Breezy Point, Chesapeake Beach and North Beach. There are also beaches at Calvert Cliffs State Park and Flag Ponds Nature Park.
Breezy Point Beach and Campground. [Fig. 11(24)] Located on Breezy Point Road off MD 261, Breezy Point features 0.5 mile of sandy beach on the Chesapeake Bay, picnic tables, restroom Facilities, a playground, and a fishing pier. The county-operated beach and campground are open Apr. 15 through Oct. 15. There are admission and camping Fees. The Breezy Point office is open mid-Apr. through mid-Oct., phone (410) 535-0259. At all other times, contact the county Parks and Recreation office at (410) 535-1600 or (310) 855-1243, ext. 225.
Bay Front Park. [Fig. 11(25)] This uncrowded beach and fishing pier is at Chesapeake Beach in the northeastern part of the county. It is open during daylight hours. There is no admission fee. Pets are not allowed. Phone (410) 257-2230.
North Beach Public Beach. [Fig. 11(26)] This beach features a free swimming beach (nettle nets provided), snack bar, boardwalk, and a fishing/crabbing pier. The beach is located in the community of North Beach in northeastern Calvert County. The pier and beach close at midnight. No pets. Phone (410) 257-9618 or (301) 855-6681.
Restaurants in Calvert County
Here are some of the restaurants in Calvert County that specialize in seafood.
RodíN Reel Restaurant. Route 261 and Mears Avenue, Chesapeake Beach. Bay-view dining features fresh seafood, live entertainment. Open daily. Sunday breakfast buffet. Moderate. Phone (410) 257-2735 or (301) 855-8351.
Stoneyís Seafood House (two locations). 3939 Oyster House Road, Broomes Island, phone (410) 586-1888 and Solomons Island Road North, Prince Frederick, phone (410) 535-1888. Specializes in crabcake sandwiches and seafood. Open daily. Moderate.
Captainís Table. 275 Lore Road, Solomons. Located across from the information center and behind the Comfort Inn, this seafood restaurant overlooks a beautiful yacht harbor. Excellent soft-shell crab, crabcakes, and coleslaw. Decorated with paintings of local lighthouses and Amish farm country. Open year-round for breakfast, lunch and dinner. Moderate. Phone (410) 326-2772.
Lighthouse Inn. 14640 Solomons Island Road South, Solomons. Steak and seafood. Daily specials. Fine dining overlooking the harbor. Moderate. Phone (410) 326-2444.
Dry Dock Restaurant. Between C Street and Back Creek in Zahniserís Yachting Center, Solomons. Fresh seafood, prime rib, chicken. Great view of Solomons Harbor. Moderate. Phone (410) 326-4817.
The C. D. Café. 14350 Solomons Island Road, Avondale Center, Solomons. Fresh pastries, espresso and innovative cuisine. Inexpensive. Phone (410) 326-3877.
Lodging in Calvert County
Most motels and inns in Calvert County are located in the vicinity of Solomons in the southern part of the county. Here is a sampling of places to stay. Contact information services for other listings.
Comfort Inn. Lore Road at Beacons Marina, Solomons. Captains Table restaurant, outdoor pool, Jacuzzi suites, cable TV. Moderate. Phone (410) 326-6303.
Holiday Inn Select. 155 Holiday Drive, Solomons. 9-acre waterfront retreat. Maryland Way restaurant and lounge, conference center, marina, outdoor pool, ballroom, amphitheater, tennis courts, cable TV. Moderate to expensive. Phone (410) 326-6311 or (800) 356-2009.
Back Creek Inn Bed & Breakfast. Alexander and Calvert streets, PO Box 520, Solomons. This waterfront inn, built in 1880 and completely restored, is bordered by gardens and furnished with antiques. Private suites, fireplaces, and full breakfast included. Dock at the innís private pier. Moderate to expensive. Phone (410) 326-2022.
Solomons Victorian Inn. 125 Charles Street, PO Box 759, Solomons. Gracious Queen Anne Victorian structure overlooking Solomons harbor. 5 guestrooms and 3 suites with double whirlpools. Private baths, no pets. Full breakfast. Moderate to expensive. Phone (410) 326-4811.
---
Read and add comments about this page
---

Reader-Contributed Links to the Chesapeake Bay Book: