Hiwassee Lake and River
[Fig. 40] Surrounded by the Nantahala National Forest, Lake Hiwassee offers spectacular scenery and tranquility. Fed primarily by the Hiwassee, Nottley, and Valley rivers, this beautiful, green mountain lake covers 6,090 acres with almost 180 miles of shoreline; it measures 22 miles long and more than 200 feet deep in places. The Tennessee Valley Authority dam, also named Hiwassee, was completed in 1940 for flood control and electric power. At 307 feet, it is the highest overspill dam in the world. As its waters head west, Lake Hiwassee feeds into Appalachia Lake. In conjunction with Lake Chatuge (see Lake Chatuge), these three lakes along the Tusquitee River are collectively referred to as the Chain of Lakes, offering boating, water-skiing, swimming, and fishing opportunities against a picturesque mountain backdrop.
The National Freshwater Fishing Hall of Fame lists a record catch of a 54-pound striped bass (Morone saxatilis) from Lake Hiwassee. Other fish within the reservoirs include bluegill, yellow perch (Perca flavescens), and muskie (Esox masquinongy). Boating and canoeing/kayaking enthusiasts will find easy access to the water at the Hanging Dog Recreation Area on Lake Hiwassee with a campground, picnic area, hiking trails, and a boat launching ramp. In Murphy access is available to the Hiwassee River. This Class I and II whitewater river is 18.3 miles long with a 3-mile stretch designated as a Trophy Trout Stream. Family rafting and tubing trips can be arranged by outfitters in the area. Because Appalachia Lake has no developed recreation areas, it is an excellent option for those seeking solitude during the busy summer season.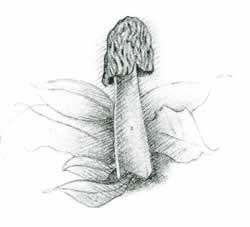 The Unicoi Turnpike once ran by the source of the Hiwassee River in Unicoi Gap on its way to Great Echota, the ancient capital and sacred Peace Town of the Cherokee Nation. The Cherokees called the river Ayuhwa'si, meaning a "savannah or meadow."
Directions: To reach the Hanging Dog Recreation Area [Fig. 40(1)], from Murphy travel 4.4 miles northwest on Peachtree Road (later becomes Joe Brown Highway). The entrance is on the left.
Activities: Camping, hiking, boating, water skiing, tubing, and fishing.
Facilities: Three public docks and boat launching ramps; boat rentals; bait and equipment shop. Camping at Hanging Dog Recreation Area includes 66 sites on 4 loops in a wooded area along the shore with rest-rooms but no showers.
Fees: There is a charge for camping.
Closest town and mileage: Murphy, 4.4 miles.s
---