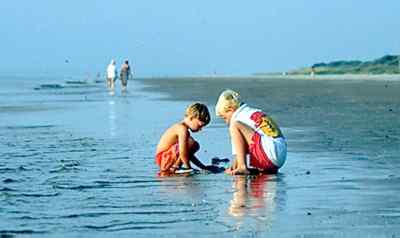 Jekyll Island State Park
[Fig. 21] The state of Georgia owns Jekyll Island, one of only four Georgia barrier islands reachable by car, where authorities attempt to maintain a delicate balance between preserving the island's natural qualities and offering a full plate of outdoor recreational opportunities. The 5,700-acre island, with 8 miles of beach and 4,400 acres of uplands, supports every kind of natural community found on a Georgia barrier island, thus creating an outdoor classroom for the study of island flora and fauna. Several sites on the causeway and island are on the Colonial Coast Birding Trail. Also located on the island is the 200-acre Jekyll Island Club National Historic District, where the richest and most powerful men in America built an exclusive, winter hideaway from the demands of their businesses. The natural beauty of the island, the historic district, golf, tennis, and biking are the main attractions of the island, located only 6 miles from Brunswick and 10 miles from Interstate 95.
While there are not as many lodging, restaurant, or shopping options as on Georgia's other developed islands, there are fewer residents and development is limited to one-third of the island, producing a wilder experience. About 20 miles of trails are available to hikers, joggers, and bikers, where they can experience firsthand the beautiful native flora and fauna of Georgia's beaches, dunes, maritime forests, marshes, creeks, and salt flats. Because the island is a state park, a small parking fee is charged at the entrance to the island. Not as tacky as Tybee, or sumptuous as St. Simons and Sea Island, this island with controlled development and outstanding natural areas might be just right for you.
Jekyll, a relatively small island measuring 7 miles long and 1.5 miles wide, consists of both Pleistocene and Holocene components, which has affected natural communities on the island as well as developmental patterns. The richer, older Pleistocene soils (35,000 years old) support a greater diversity of species and attracted farming and timbering activities during the plantation period of the island's recent history. The younger, Holocene soils (5,000 years old), found at the northern end past Clam Creek and at the southern end in the form of dunes and sloughs of a recurved spit, are eroding southward. Under normal conditions, the northeastern end would feature extensive shoals, but sands migrating from islands to the north are trapped by a man-made trench, which allows large ships into Brunswick harbor. The northeast end features a beautiful boneyard beach, where a maritime forest of live oak is being undercut by currents and tides. At the south end, developing dune systems make a living laboratory for plant succession.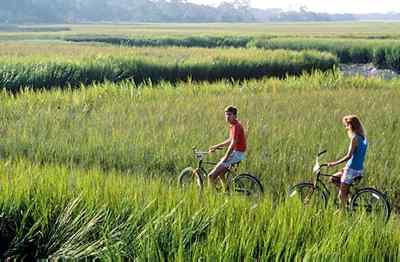 From eastern beach to western marsh, the mix of natural communities supports an impressive array of animal species. Atlantic bottle-nosed dolphins are commonly observed surfacing for air in Jekyll Creek, and deer and raccoons are abundant. Over the last 10 years, the beaches of Jekyll have provided critical nesting grounds to an average of 100 threatened sea turtles a year. Shells and marine creatures wash up on the beaches, such as knobbed whelks, mermaid purses, horseshoe crabs, and whelk egg cases.
Several species of marine creatures are found living in the intertidal zone such as ghost shrimp, mole crabs, and coquina clams. At the base of the primary dunes, quarter-sized holes are evidence of ghost crabs, which feed on tiny organisms in the wrack at night. Freshwater ponds, including those on the golf courses, are refuges for alligators, turtles, frogs, and snakes. Bird life is abundant across the island, including many shorebird, waterfowl, and songbird species. Woodpeckers and owls are observed in the woodlands, and hawks and vultures are seen gliding on warm currents in the sky.
Like Georgia's other barrier islands, shell mounds are evidence that the island was a popular hunting ground for Indians on the coast. However, during the Spanish mission period from 1560 to 1680, Jekyll Island had no major Indian settlements and consequently the Spanish never established a mission there. (Earlier histories supply Jekyll with an Indian name, an Indian village, and a Spanish mission, but new research proves these accounts are wrong.) The original Indian name for the island is lost to history. The Spanish called it Isla de Ballenas, which translates to "whale island," referring to the fact that the waters in this area were (and are to this day) breeding grounds for right whales.
During the 1600s and first half of the 1700s, Georgia became known as "the debatable land" as Spain and England struggled to control the new territory. England sent Gen. Oglethorpe and 114 colonists to Georgia to establish a foothold. Oglethorpe established towns and fortifications along the coast, including Savannah, Darien, and Frederica on St. Simons.
Oglethorpe named Jekyll Island in honor of his friend Dr. Joseph Jekyll who was the greatest contributor to the new colony. On Jekyll Island, Oglethorpe established a forward observation post commanded by Maj. William Horton. Horton grew rye and hops on 222 acres for the purpose of brewing beer for English soldiers. Rum was forbidden in the new colony, but beer was not. Ruins of Horton's brewery can still be seen on the island today.
Not wanting his enemy to see his Frederica fortifications, Oglethorpe used Jekyll as a neutral meeting ground for English and Spanish negotiations. After the Battle of Bloody Marsh on St. Simons in 1742, the Spanish relinquished their claims on Georgia, but stopped on Jekyll first and destroyed Horton's home. Horton rebuilt, but left the island in 1(912) 748 for a new plot of ground near the Ogeechee River.
After Horton's death, the island passed through several hands before being bought by the colorful Frenchman, Christopher Poulain du Bignon, who had fought with American patriots during the Revolutionary War. The du Bignons, in partnership with four other French families, settled Sapelo Island first, but when the partnership dissolved in 1793, du Bignon and several other families purchased Jekyll Island. Eventually, du Bignon became sole owner of the island and it remained in his family's possession for nearly a century.
The du Bignons planted sea island cotton on much of the 3,000 acres of Pleistocene soil, which was much more fertile than the soil of Holocene portions of Jekyll. The older portions of the island were also logged for their live oak timber, and today have recovered in a mix of pines, younger oaks, and mixed hardwoods. The Holocene portions were left relatively untouched. The slave-holding du Bignons became wealthy plantation owners until the Civil War ended the plantation era in the South.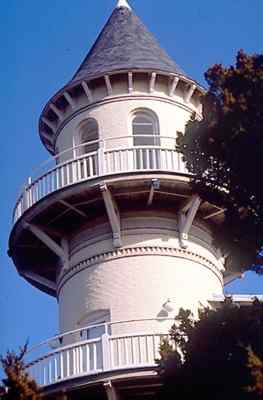 The last slaves brought to America from Africa landed on Jekyll Island in 1858, when the 114-foot racing schooner Wanderer unloaded its illegal cargo here. The importation of slaves had been outlawed, but great profit lay in smuggling human cargo to the South. The Wanderer picked up 490 slaves on the West Coast of Africa and sailed to Georgia, where the Charleston, South Carolina ship owner received as much as $600 per slave. Ironically, the slave ship was seized during the Civil War by Union forces, fitted with guns, and used to fight for black freedom during the war.
In 1886, du Bignon's grandson John sold the island for $125,000 to the Jekyll Island Club, a group of the wealthiest, most powerful men in the country, ushering in the most well-known chapter in the island's history. The club's membership boasted some of the most famous names of American enterprise: Morgan, Vanderbilt, Astor, Gould, Rockefeller, McCormick, Baker, Biddle, Whitney, Armour, Crane, Goodyear, Pulitzer, Macy, and Bliss. This group's interest in Jekyll sparked interest from other wealthy businessmen who purchased Wassaw, Ossabaw, St. Catherines, Sapelo, and Cumberland islands for personal hunting grounds and winter retreats.
The millionaires built a village of beautiful cottages and a nine-hole golf course. Because they owned the entire island and their activities only impacted one-tenth of it, the major effect on Jekyll was to preserve the island for 60 years while other islands, such as Tybee and St. Simons, were being developed as residential islands.
The Great Depression of the 1930s, World War II, and the advent of income taxes made Jekyll much less attractive to the millionaires, who sold the island to the state in 1947 for $675,000 to become a new state park. A causeway and bridge were completed in December 1954, allowing much greater public access. Today, the Jekyll Island Authority manages the island, where 65 percent is left in a more or less natural state (including parks and picnic grounds), and the other 35 percent is developed, including motels, a convention center, residences, businesses, public golf courses, and a water park. Some 800 people live on the island in privately owned residences. They have a 99-year lease on their land from the Jekyll Island Authority, which is transferable if the residence sells, but no more property is available for housing.
Activities on the island range from scheduled nature walks to gliding down a water slide. Visitors and vacationers will be well entertained by Jekyll's golf, tennis, biking, horseback riding, fishing, camping, historic touring, beachcombing, and bird-watching. Offered in stores on the island is a highly recommended field guide to Jekyll Island titled A Guide to a Georgia Barrier Island, by Taylor Schoettle, which makes an excellent companion to this volume and is able to go into greater detail.
For more information: Jekyll Island Convention and Visitors Bureau, PO Box 13186, Jekyll Island, GA 31527. Phone (877) 453-5955.
---
Read and add comments about this page
---
Reader-Contributed Links to the Georgia Coast and Okefenokee Book: