Preface
Let's go to the beach! These words around the family table generate excitement and sometimes shouting as the thrilling thought of visiting the coast awakens our dulled urban senses. Many think of the Florida coast as ideal, or perhaps more exotic locales in the Bahamas or Virgin Islands. I have spent time in these areas and for me, the Georgia coast is as beautiful and fascinating as any stretch in tourist-mad Florida or the Caribbean.
Unfortunately, there was no definitive guide to the Georgia coast. I mean until now. There were guides to Savannah and guides to some of the natural attractions, and guides to certain islands, but there were no guides that comprehensively treated the area's natural features, outdoor recreation, restaurants, and lodging. Some people are surprised to learn that Georgia even has a coast.
My goal was to create a book that I wished I had when I first started exploring the Georgia shore. I have worked very hard to produce such a volume and hope it brings an additional awareness of Georgia's great resource that is the coast.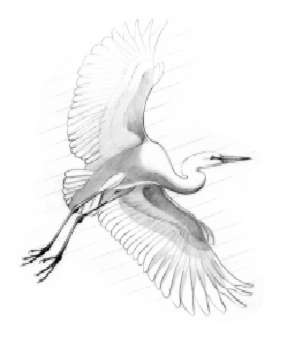 One of the reasons that the Georgia coast is so special is its untamed nature. Of the 14 major barrier islands, only four are developed: Tybee, St. Simons, Sea Island, and Jekyll. The rest are under various degrees of private, state, and federal protection, a testament to the generosity of island owners and foundations, the political will of commendable government officials, and the visionary work of conservationists and scientists. Because of them, there remains a vibrant, fascinating, and inspiring coast to explore. We remain in their debt.
This is not to say the coast isn't facing some daunting issues. The depletion of the coastal aquifer, the dredging of rivers, the loss of beach, the overfishing of certain marine species, and the potential for mining the edge of the Okefenokee Swamp are just a few of the problems that must be solved. Also, it appears that where the coast can be developed, it will be developed. The path of "progress" on developed islands and the coastal mainland is being hotly debated between islanders and developers, who face off at rowdy public meetings. Residents who "got theirs" are hostile to newcomers who have just discovered the area. Property taxes are on the rise as services are increased to meet the demands of a swelling coastal population that is predicted to grow 40 percent in the next 20 years, and is straining outdated infrastructures and choking roads. Tourism has boomed as well. To longtime residents, their home is forever changed and the good old days are gone for good.
There is a generous helping of history between these covers, which is intentional. I believe it is important to understand the past so we can perhaps guide our future activities with more wisdom in an area as special as the Georgia coast. All of the motivations driving human history today can be found in the hoary fables that are hundreds, if not thousands, of years old. Whether about greedy pirates, rapacious land barons, visionary planters, freedom-loving slaves, or awestruck naturalists, this book tries to tell some of the true tales of the Georgia coast.
A guidebook could be written just on Savannah—indeed, many have. While the highlights of Savannah have been included, a more penetrating focus has been saved for the other interesting and lesser-known natural and historic features of the Georgia coast in order to illuminate the off-the-beaten-track places that may be new to readers.
I've included attractions, lodging, and restaurants that I believe are worth experiencing. It is very possible that some of my recommendations aren't to your liking. This may be because our tastes are different, or because an attraction has changed owners and the quality is not what it once was. My apologies for leading anyone astray.
One final note: If you visit the coast, please treat it with care. Many of these natural areas are relatively fragile, are important to man, and deserve respect. Also, become a member of a conservation organization and support the cause of careful use and protection of our valuable natural resources. The environment doesn't have a vote at the General Assembly of Georgia or U.S. Congress, unless someone represents it. While one developer may not get his or her way on a single project, every day we benefit from the naturally occurring processes supplied free of charge by healthy ecosystems. Enough preaching. Whatever your reason for visiting the Georgia coast, I hope you will love it as much as I do.
So…let's go to the beach!
---
Read and add comments about this page
---
Reader-Contributed Links to the Georgia Coast and Okefenokee Book: