Crossville and Greater Cumberland County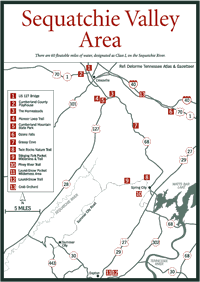 [Fig. 15] Crossville got its name around 1856 because of its strategic location on the Cumberland Plateau midway between Nashville, Knoxville, and Chattanooga. The town grew at the crossroads of the old Nashville-Knoxville Road and the Kentucky-Chattanooga Stock Road. The Stock Road brought up to 1,000 horses and mules and the occasional flock of sheep or gaggle of geese through Crossville. Cattle drives from middle Tennessee, Alabama, and Kentucky along this road brought livestock to eastern markets in Virginia.
As you drive south of Interstate 40 and enter Crossville, you'll see many buildings constructed of a locally quarried, durable, mottled sandstone with unusually high silica content known as Crab Orchard Stone.
Long used by residents for chimneys, hearthstones, and walkways, Crab Orchard Stone was once considered scrap because of its hardness and the difficulty in quarrying it. Today, visitors will see Crab Orchard Stone quarries using modern techniques to excavate layers of stone along US 70E between Crossville and Crab Orchard.
Crab Orchard Stone gained public attention when it was used for the Gothic-Revival chapel at Scarritt College off 21st Avenue South in Nashville in 1925 and later at Rockefeller Center in New York. Even Elvis Presley's pool at Graceland is ringed with Crab Orchard Stone.
The coloring of the stone depends on the amounts of iron, titanium, and magnesium, but shades range from tan and buff to gray, blue-gray, and rose. Many houses and public structures in Crossville and the vicinity were built using Crab Orchard Stone including the historic Homestead Tower and the beautiful arched dam built by the Civilian Conservation Corps (CCC) at Cumberland Mountain State Park.
Crossville is also home to Tennessee's largest premium winery in terms of retail sales, the Stonehaus Winery. Founded in 1990, it specializes in regional sweet and semisweet wines produced with grapes from the eastern United States. The winery's best-selling wine is Stonehaus Muscadine wine, which has gained a following throughout the Southeast. The winery is located off I-40 at exit 320.
Directions: Crossville lies just south of I-40 between Nashville and Knoxville, with three exits leading to the city.
For more information: Greater Cumberland County Chamber of Commerce, PO Box 453, Crossville, TN 38557. Phone (931) 484-8444.
Cumberland County Playhouse
[Fig. 15(2)] In 1963, the people of Crossville helped develop an award-winning playhouse after the arrival of veteran television writer, actor, and director Paul Crabtree, his wife, Mary, and their family. Although Tennessee had no professional theaters at the time, the community launched a fund-raising effort that opened the doors of the nonprofit Cumberland County Playhouse in 1965. The high-quality productions quickly began attracting audiences from Chattanooga, Knoxville, and Nashville. Now operated by the Crabtrees' son, Jim, the playhouse has presented a series of plays based on important historic events in Tennessee.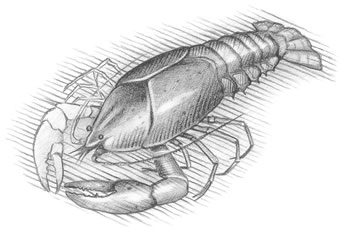 Eighty percent of all revenues are generated by ticket sales to more than 300 performances and concerts on two indoor stages and a seasonal outdoor stage. The presentations are suitable for family audiences. The Cumberland County Playhouse has been designated a major cultural resource by the Tennessee Arts Commission.
Directions: Cumberland County Playhouse is located on US 70 west about 3 miles west of Crossville.
Activities: Plays.
Facilities: Two indoor theaters and one outdoor theater.
Dates: The productions are staged from mid-March into Dec. Contact the theater for play dates.
Fees: There is a charge for plays.
Closest town: Crossville, 3 miles.
For more information: Cumberland County Playhouse, 221 Tennessee Avenue, Crossville, TN 38557. Phone (931) 484-5000.
The Homesteads
[Fig. 15(3)] South of Crossville at the intersection of TN 68 and US 127/TN 28 is the landmark Homestead Tower. Here, in the museum, is the story of a Depression-era program designed to help more than 200 economically stranded families of miners, timber workers, and farmers. When the production levels demanded by World War I dropped, men were left unemployed and their families were destitute.
Franklin Roosevelt's administration developed the Division of Subsistence Homesteads program, which purchased 29,000 acres with the intention of putting these folks back on their feet, in decent housing, and on their way to new occupations. Beginning in 1934, the hard-working homesteaders cleared 35-acre tracts and logged the timber to use for building material. They quarried the Crab Orchard Stone and used it to build small stone houses to live in. The houses were owned by the nonprofit Cumberland Homesteaders' Cooperative Association. According to plan, cooperative enterprises including a sorghum mill, a coal mine, and a canning factory created much-needed jobs. The canning factory employed 300 workers in the production of 80,000 quarts of fruits and vegetables annually.
First Lady Eleanor Roosevelt visited the Homestead project. The homesteaders worked hard and, after five years, were offered the opportunity to buy the land and houses they'd built and occupied. They did so, bringing the program to fruition by eliminating the need for it.
The Homesteads Tower, once the project's administration building, is now a museum open to the public and supported by visitor donations.
Directions: The center of the community is at the junction of US 127 and TN 68 southeast of Crossville.
Activities: Looking at photos, documents, and artifacts of the 1930s and 1940s, and furniture made by former residents.
Facilities: Museum.
Dates: Open year-round.
Fees: None.
Closest town: Crossville, about 3 miles.
For more information: Cumberland Homesteads Tower Museum, 96 Highway 68, Crossville, TN 38555. Phone (931) 456-9663.
Cumberland Mountain State Park
[Fig. 15(5)] A short distance down US 127 from the Homesteads Tower is the 1,720-acre Cumberland Mountain State Park, once part of the Cumberland Homesteads. The beautiful seven-arch dam made of Crab Orchard Stone built by the CCC reflected in 50-acre Byrd Lake is a top contender for the most photographed view in a Tennessee state park.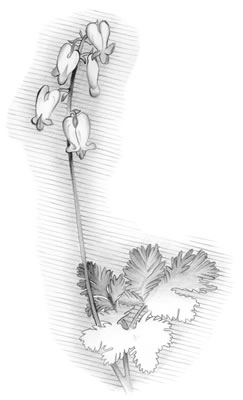 The dam forms the bridge leading into the park and you drive across it to reach the Cumberland Mountain Restaurant, which has good food and a nice view of Byrd Lake and the dam. The restaurant serves lunch and dinner daily except during the Christmas holidays. Behind the restaurant is a wide path leading down to the lake that's just right for an easy after-meal walk.
The park has 147 campsites with electric and water hookups available on a first-come first-serve basis. A group lodge and 37 cabins ranging from rustic to modern are available. The park features a broad variety of wildflowers in the spring. Fishing is a popular pastime if you have a valid Tennessee fishing license. There are also several day-use hiking and nature trails as well as a 10-mile overnight backpacking trail.
Directions: From I-40 at Crossville, take US 127 south for 8 miles to the park entrance.
Activities: Hiking, camping, picnicking, fishing, boating, swimming, golf, seasonal naturalist programs.
Facilities: Cabins, group lodge, campsites, camp store, seasonal boat rentals, picnic pavilions, Olympic-sized swimming pool, tennis courts, playgrounds, and hiking trails. Reservations for cabins and the group lodge can be made up to one year in advance.
Dates: Open year-round. The pool is open Memorial Day through Labor Day.
Fees: There is a charge for cabins and camping.
Closest town: Crossville, 8 miles.
For more information: Cumberland Mountain State Park, 24 Office Drive, Crossville, TN 38555. Phone (931) 484-6138.
Pioneer Loop Trail
[Fig. 15(4)] Beginning at the parking area near Lake Byrd dam, this is a fairly level trail that follows the shoreline of Byrd Lake and Byrd Creek through a forest of hemlock, pine, and rhododendron. In the springtime there is an impressive display of wildflowers.
Crossing the footbridge at the head of the lake and returning to the dam cuts off 3 miles of this trek. Hikers who continue will enjoy a less-used path that provides solitude in the forest.
Trail: 5 miles.
Elevation: Change, 60 feet.
Degree of difficulty: Easy.
Surface and Blaze: Forest floor.
Ozone Falls State Natural Area
[Fig. 15(6)] The community of Ozone was a stop on the Walton Road favored by travelers after the long climb up the eastern escarpment of the plateau. In the community is Ozone Falls State Natural Area under the management of the Cumberland Mountain State Park. It is dominated by old-growth forests and contains Ozone Falls, which drops 110 feet into a deep gorge. Care is required when walking to the waterfall because of a number of open areas along the drop-off. The falls was first named McNair Falls after the man who owned a gristmill on the creek, but in 1896 when someone declared that the falls created a stimulating effect on the air, it became Ozone Falls.
Directions: The state natural area is at Ozone on US 70 between Crab Orchard and Rockwood.
Activities: 0.5-mile round-trip hike to falls, rappelling, and rock climbing.
Facilities: None.
Dates: Open year-round.
Fees: None.
Closest town: Crab Orchard, 5 miles.
For more information: Cumberland Mountain State Park, Rt. 8 Box 322, Crossville, TN 38555. Phone (931) 484-6138.
Grassy Cove
[Fig. 15(7)] Grassy Cove, a National Natural Landmark, is a 3,000-acre valley with many caves. None of the caves are developed for commercial use and all are on private property.
This unusual depression in the plateau was formed by the same overthrust system that created the Sequatchie Valley. The hard sandstone cap was eliminated, and the subsequent erosion exposed the limestone base. Because of this, the valley is one of the prime farmland areas on the plateau, producing many agricultural crops and grazing land for cattle.
John Ford, a Revolutionary War veteran who was a member of a party crossing the plateau, discovered the remote cove in 1801. Ford secured a land grant and was joined by other settlers in establishing a farming community in the cove.
Directions: 7 miles southeast of the Cumberland Homesteads on TN 68.
Activities: Scenic views of a wide valley with karst geology.
Facilities: None.
Fees: None.
Closest town: Crossville, 10 miles.
For more information: Greater Cumberland County Chamber of Commerce, PO Box 453, Crossville, TN 38557. Phone (931) 484-8444.
Crab Orchard
[Fig. 15(13)] Settlers heading west along the Walton Road found Crab Orchard a pleasant place to make a stop. Stands of crab apple trees grew on the mountainsides, explaining the name of the community that was established here. In 1827, the widely known Crab Orchard Inn was built, and it was operated for nearly a century. Crab Orchard is the place where Crab Orchard Sandstone was discovered.
Directions: It is located on US 70 just off I-40 between Crossville and Rockwood.
Activities: Visit quarry sites of Crab Orchard Sandstone.
Facilities: None.
Fees: None.
Dates: Open year-round.
For more information: Greater Cumberland County Chamber of Commerce, PO Box 453, Crossville, TN 38557. (931) 484-8444.