The Blue Ridge Parkway in the Newfound Mountains
[Fig. 19] Stretching from Blackstock Knob, milepost 358, to the French Broad River overlook, milepost 393.8, this section of the Blue Ridge Parkway is only 36 miles in length but lives up to the tradition of breathtaking views and overlooks. Blackstock Knob is part of the "fishhook" bend in the Black Mountains and at 6,325 feet is the highest point along the bend.
Two miles down the road, the Balsam Gap Parking Area is surrounded by a forest of red spruce and Fraser fir. Though a Fraser fir only averages 40 feet in height (and is therefore not as commercially useful as the twice-as-tall red spruce), it plays an important role in soil retention. This is particularly important to area residents, because the surrounding 20,000-acre area constitutes the Asheville Watershed, where mountain streams flow down steep terrain before being captured in reservoirs for use by the largest city in Western North Carolina.
There are more views at milepost 361.2, this time of Glassmine Falls [Fig. 19(1)]. Known as a "wet weather" falls, the 200-foot falls are primarily visible after a rain storm. "Glassmine" refers to the old Abernathy mine where early in the century mica, or isinglass, was mined.
Graybeard Mountain overlook, milepost 363.4 [Fig. 19(2)], affords a view of its namesake mountain with an elevation of 5,365 feet. Those living in its shadow tell stories of how they often can predict rain when the mountain's summit is covered in clouds resembling a gray beard. From here through the 245 feet of Craggy Pinnacle Tunnel and the 355 feet of Craggy Flats Tunnel, the Parkway passes by Craggy Dome and the Craggy Gardens Recreation Area. Five miles south of Bee Tree Gap, milepost 367.6 [Fig. 19(3)], and the entrance to Craggy Gardens Picnic Grounds, the Great Craggy range and the crest of the Swannanoa Mountains loom above the Swannanoa Valley below.
As the Parkway nears the Asheville environs, it takes on the role of a crosstown, east-west thoroughfare for residents of the area. The Parkway also serves as a destination for cyclists. Any bikers traveling the 470 miles of the Parkway from Virginia to Cherokee, North Carolina, climb a total of 48,000 feet, if every hill climbed en route is added together. The challenge increases with weather conditions that can change quickly any time of year. A flyer featuring the major elevations climbed and other safety tips and regulations is available from the Blue Ridge Parkway (see Appendix D).
Wolf Laurel Ski Area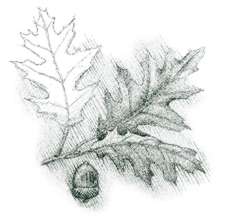 [Fig. 21(7)] Mountains only a short drive north of Asheville cannot compete in height with those farther out west, but Wolf Laurel Ski Area still offers adventure to the beginner and expert skier. With 54 acres of skiable terrain, Wolf Laurel harbors 13 ski slopes requiring varying levels of expertise as well as a snowboard half-pipe and sled run. The top elevation reaches 4,650 feet with a vertical drop of 700-plus feet. The slopes stay busy throughout the winter season thanks to the resort's 100 percent snowmaking capabilities and lighted slopes for night skiing. The on-site ski school offers clinics and lessons at every level. Various instruction programs include racing clinics, snowboarding, and a children's ski school.
During the warmer months, Wolf Laurel offers hiking, mountain biking, fly-fishing, whitewater rafting, and other active programs on site and throughout the region. The Appalachian Trail traverses the resort.
Directions: From Asheville at the intersection of I-240 and US 19/23 north, travel 22 miles to where US 19 and US 23 split. Continue on US 23 for 8 miles; turn right at the Wolf Laurel sign and follow the signs for 4 more miles.
Activities: Skiing, snowboarding, sledding, hiking, mountain biking, horseback riding.
Facilities: Chair lifts, equipment rentals, lodge, restaurant, sport shop, day-care center.
Dates: Open year-round; Nov.–Mar. for skiing.
Fees: Packages vary.
Closest town: Mars Hill, 10 miles.
For more information: Wolf Laurel Ski Area, Rt. 3 Box 129, Mars Hill, NC 28754. Phone (704) 689-4111 and (800) 817-4111.
Vance Birthplace
[Fig. 21(12)] A visit to the birthplace of Zebulon B. Vance presents a window into eighteenth-century homestead life in the mountains of Western North Carolina. Zebulon Vance achieved a prominent military and political career (three terms as governor of North Carolina and three terms as the state's U.S. senator), but his birthplace offers a look into the more pastoral side of life in the Reems Creek Valley.
The homestead—a large two-story structure of hewn yellow-pine logs—has been reconstructed around the original chimney with its two enormous fireplaces. The furnishings and household items on display are representative of the period from 1790 to 1840 and feature a few pieces original to the home. Six log outbuildings are clustered about the grounds and include the corncrib, springhouse, smokehouse, loom house, slave house, and toolhouse. The grounds come to life throughout the year with special events highlighting seasonal activities of the Vance family's life. Costumed interpreters demonstrate the skills and occupations settlers practiced in the region. A visitor center hosts exhibits portraying the life of Vance.
Directions: From the town of Weaverville, travel south on Business 25 for approximately .5 mile, turn left onto Reems Creek Road, and continue for 5 miles. Vance Birthplace is on the right.
Facilities: Visitor center, gift shop, restrooms, covered picnic shelter.
Dates: Open year-round.
Fees: None.
Closest town: Weaverville, 5.5 miles.
For more information: Vance Birthplace, 911 Reems Creek Road, Weaverville, NC 28787. Phone (704) 645-6706.
---