June Lake
[Fig. 40] The view of Carson Peak at 10,909 feet soaring above June Lake is enough to make any photography buff stop for a few hours to investigate this area. But June Lake, which is at 7,680 feet in the Sierra, has a lot more activities to offer visitors. The activities include hiking, fishing, boating, snow skiing, camping, and horseback riding.
The town of June Lake has a population of 600, and it is located on the southern end of the scenic 15-mile loop of Route 158, which can be reached from Highway 395. Besides June Lake, there are three other lakes where trout fishing is done around this area—Gull, Silver, and Grant lakes. Fishing enthusiasts will find the lakes stocked with brown trout (Salmo trutta) and rainbow trout (Oncorhynchus mykiss).
June Lake has one of the more interesting geologic histories in the Sierra. The lake is fed by Reverse Creek, which runs west toward the Sierra batholith instead of away from it. For that reason, the creek is unique in this mountain range.
The backward flow was created about 10,000 years ago when the rugged granite of Reverse Canyon resisted the erosion of a glacier. The glacier was forced uphill for a few miles as it passed through the canyon, then it spilled down toward the Owens Valley to the east.
Today, visitors on Highway 395 east of June Lake may notice evidence of the glacier; the road climbs over the rocky lateral moraine of the Reverse Canyon glacier. If travelers on Highway 395 turn west onto Route 158 into the June Lake area, they will see Reverse Creek's water flowing from June Lake back toward the Sierra into Rush Creek. The creek goes north to Grant Lake.
Visitors also will notice the heavily wooded forests, composed mostly of Jeffrey pine (Pinus jeffreyi), lodgepole pine (Pinus murrayana), and pinion pine (Pinus monophylla). In other areas around June Lake, the wild rose (Rosa woodsii var. ultramontana), Sierra chinquapin (Castanopsis sempervirens), and wax currant (Ribes cereum) are prominent shrubs. June Lake sports some of the finest fall color along the Eastern Sierra.
For bird-watchers, mountain quail (Oreortyx picta) can be seen in summers when they migrate to the higher elevations. This plump blue-gray bird often nests in dense sagebrush (Artemesia tridentata), the kind of vegetation found all over the Eastern Sierra. The mountain quail scurries almost everywhere on foot. It usually does not fly unless it is being pursued or some danger is nearby.
Other birds include the Steller's jay (Cyanocitta stelleri), the water ouzel (Cinclus mexicanus), and the mountain bluebird (Sialia currucoides). The water ouzel is one of the more unusual birds on the Eastern Sierra. The bird spends its life along streams where it hunts aquatic insects and larvae. It dives into the water and occasionally walks beneath waterfalls in pursuit of food.
In winter, all levels of snow skiing are offered at June Mountain, a 10,130-foot peak, just south of the June Lake. The June Mountain Resort, based in the town of June Lake, provides courses for downhill skiers and snowboarders. For more information, the resort can be contacted at PO Box 146, June Lake, CA 93529. Phone (760) 648-7733.
Directions: From Lee Vining, drive south on Highway 395 about 7 miles to the North June Lake Junction. Turn right onto Route 158. Drive about 13 miles to June Lake.
Activities: Hiking, fishing, boating, snow skiing, camping, scenic driving, bird-watching, nature photography, and horseback riding.
Facilities: Motels, cabins, campgrounds, retail stores, and restaurants.
Dates: Open year-round. Hiking and camping are best between May and Oct. Skiing season runs from Nov. to Apr., or later in big snowfall years.
Fees: There is a charge for camping, skiing, and horseback riding.
Closest town: June Lake.
For more information: June Lake Chamber of Commerce, PO Box 2, June Lake, CA 93529. Phone (760) 648-7584.
Yost Lake Trail to Fern Lake
[Fig. 40(4)] The cold, clear water in Fern Lake is wonderful on tired feet. Plenty of people have used this small, glacially created lake to cool off before having a picnic and taking photographs of wildflowers. The scent of sagebrush and the view of the snow-capped high Sierra make this a very rewarding hike.
But it is not a hike to take lightly. Even though it is less than 2 miles to the lake, hikers must ascend more than 0.25 mile vertically. Take breaks because the upward direction of this trail—called Yost Lake Trail—is unrelenting. The trail continues past Fern Lake to Yost Lake, but Yost is not as picturesque as Fern Lake.
The familiar Jeffrey pine (Pinus jeffreyi) may interest photographers, but the Sierra juniper (Juniperus occidentalis) is probably more favored on the trail and near Fern Creek. The juniper often grows on rocky or granite ridges, such as the ones around Fern Lake. Many are bent and deformed from lightning strikes or from the high winds that blast through the Eastern Sierra at 9,000 feet.
For wildflower lovers, watch for mule ears (Wyethia mollis) and rose everlasting (Antennaria rosea) in late July or August. The blooms are generally more spectacular in early to mid-August.
Directions: From Lee Vining, drive about 12 miles south on Highway 395 to the South June Lake Junction or Route 158. Turn right and drive west for about 5.4 miles to an unpaved road marked only by the sign "Yost Creek Trail." Turn left and drive 0.1 mile to trailhead parking.
Trail: 3.5 miles round-trip.
Elevation: 1,700-foot gain, 9,030-foot peak.
Degree of difficulty: Moderate.
Surface: Narrow, rocky, and well established.
Glass Creek Meadow
[Fig. 40(5)] Glass Creek got its name from the volcanic activity that took place about 20,000 years ago in the area. The volcanic eruptions left behind pumice, a spongy or porous form of glass. It sparkles in the sand along the creek and in many places around Glass Creek Meadow, where small streams create a swampy mountain haven for wildflowers.
Look for Brewer's lupine (Lupinus breweri), monkey-flower (Mimulus sp.), and marsh marigold (Caltha howellii). The color groupings can be dazzling among the glittering pumice and the obsidian in the area. The trees around the outside of the meadow are lodgepole pine (Pinus murrayana) and whitebark pine (Pinus albicaulis).
On the return trip, hikers will notice many different offshoots of the main trail just beyond the meadow. These spur trails lead in directions away from the creek. Keep the creek within earshot as you go back down and you should be able to find the right spur that leads back to the parking lot.
Directions: From Lee Vining, drive 15.7 miles south on Highway 395 to Glass Flow Road, an unpaved route. Turn right and drive 2.7 miles to a place where the road divides into three routes. Stay to the right for 0.1 mile and do not cross Glass Creek. Park at trailhead parking lot.
Trail: 4.1 miles round-trip.
Elevation: 700-foot gain, 8,850-foot peak.
Degree of difficulty: Moderate.
Surface: Rocky, sometimes difficult to distinguish as it crosses granite. Continue following the creek's upward course to the lake.
Bodie State Historic Park
[Fig. 41(1)] The park features the West's largest ghost town that has not been restored. Visitors can take a short self-guided tour of the town, which includes cemeteries and the wooden buildings of the past. The Miners' Union Hall is where visitors can find the museum. Books and brochures are also available at the hall.
Bodie was a mining boomtown in the late nineteenth century. It boasted many hundreds of mining claims and 10,000 residents in 1885. More than a century later, a few of the original buildings survived after a major fire in 1892 and another in 1932.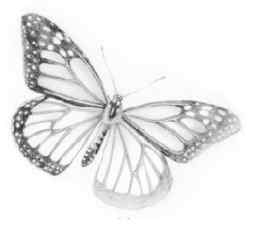 The town was named after prospector William S. Bodey, who found gold in the Bodie Hills in 1859. The incorrect spelling of his name is rumored to have been a painter's error. Many well-funded efforts followed Bodey's discovery, but it took 15 years before two Swedish miners found a vein of gold-bearing ore. Many claims followed.
Bodie expanded so quickly that there was a shortage of wood. The townsfolk were clearing out the pinion pine and irritating the Native Americans, the Paiute. In the late 1870s, logging near Mono Lake began bringing in wood from vast Jeffrey pine forests.
The town had a reputation for being wild. Gunfights, robberies, stagecoach holdups, and gambling occurred regularly. But the mining was Bodie's biggest claim to fame. By 1888, the area had produced about $30 million in gold and silver. But the supply was mostly exhausted.
The town continued as a shadow of its former self for several decades as small veins were found. When the town's school closed down in 1940, the few remaining people just left.
The state took over the town in 1962 to preserve its mining past. The state added it to the historic park system in 1964. Several government agencies combined in 1997 to buy 600 acres of land east of town. They are now included in the park.
Directions: Drive 15 miles north of Lee Vining on Highway 395 to Bodie Road and turn right. Drive 13 miles east to Bodie. The last 3 miles are unpaved.
Activities: Self-guided walking tour, photography.
Facilities: Museum, restrooms, and interpretive center.
Dates: The museum is open Memorial Day through mid-Sept. The park is open year-round, but the road is subject to winter closures because of snow.
Fees: There is an entry fee to the park.
Closest town: Bridgeport, 18 miles.
For more information: Bodie State Historic Park, PO Box 515, Bridgeport, CA 93517. Phone (760) 647-6445.
---
Read and add comments about this page
---

Reader-Contributed Links to the California Sierra Nevada Book: